Famous for Clams Since 1936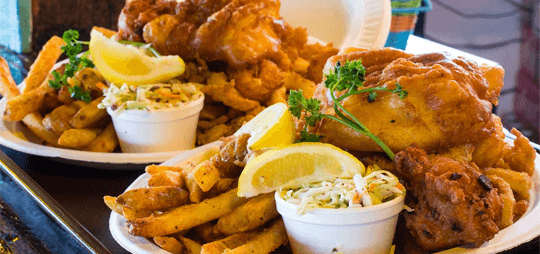 FLO'S MENU
— local favorites —
Our clams are world famous – but our menu runs much deeper than that! Burgers, fries, and of course: Seafood!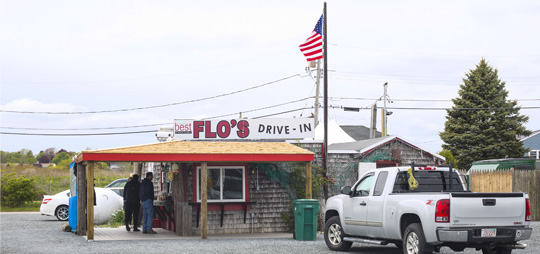 FLO'S History
— est. in 1936 —
We've been around for 80 years – but not without our fair share of hurricanes!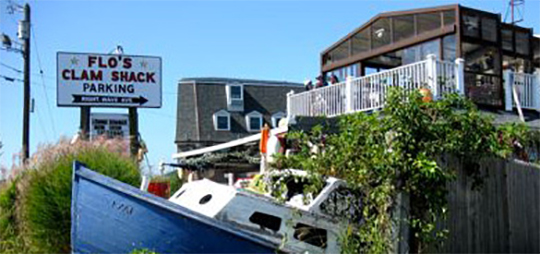 LOCATIONS
— 2 of the best —
Two Great locations, same great quality! With shacks in Portsmouth & Middletown, we have the island covered!
— Flo's Clam Shack —
VIDEO GALLERY
Trip Advisor Reviews
SEE WHAT OUR CUSTOMERS SAY
Best clam roll anywhere! – You can get strips or bellies- platter comes with fries, cole slaw, and tartar sauce. Full bar with additional restaurant seating on 2nd floor.
Great seafood in a casual atmosphere! – Fun to eat in or you can take out. Views of the ocean and easy access to Newport's Easton's Beach.
Definitely worth the hype! – Perfect fried oysters, crunchy fried fish with an irresistible coating, unique clam cakes, your choice of clam chowder type.
Clam cake heaven! – Another must when visiting RI! You order fried food downstairs and raw bar and alcohol upstairs! Everything yum, yum, yummy!